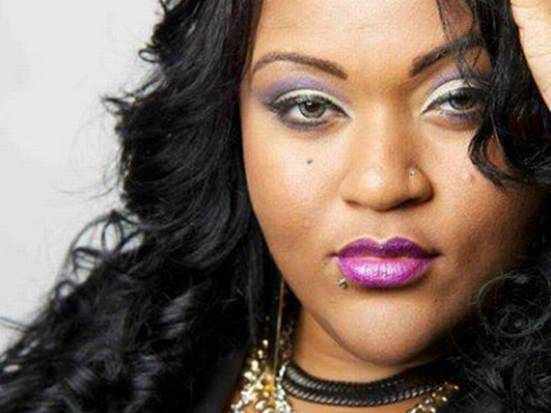 PROVIDENCE, R.I. — A community is rallying together to support Ingrid Monteiro, a 34-year-old mother and local recording artist who is diagnosed with thyroid cancer.
One of the more than 45 people of color organizing two fundraisers this weekend for Monteiro describes the Providence resident as a strong and caring person who is a "positive role model for so many young people in the community."
"I've heard her sing and she has such an amazing gift, and should continue to share it with the world," continued Mary Gwann.
Monteiro, who is of Cape Verdean descent and was born in Senegal, moved to Rhode Island when she was seven years old. She started singing at 13, and has worked with various international recording artists and bands such as Maria DeBarros and Suszanna Lubrano.
She currently sings with the CV BOYS band, and has been signed to Isis Records (which promotes Cape Verdean, Zouk and world music) since 1993.
"Singing has become a little harder for me," Monteiro wrote recently on her Facebook site. "It's something I did so effortlessly and now it's not. But I'm NOT giving up without a fight. This is not just something I do… it's who I am. Cancer will NOT win this battle!"
The goal is to raise $10,000 for her medical bills.
The first fundraiser is Friday; an 18+ event from 10 p.m. to 2 a.m. at Fete, 101 Dike St., Providence. Performances will be given by the CV BOYS band, Stacey Soares, Timmy, Sandro, Dino DJede, P Lowe, Vanessa Kay, Isidora, Vargas, DJ Brazao and DJ Lefty.
The second event, which is family-friendly, is Sunday from 4 p.m. to 11 p.m. at Riviera Inn, 580 North Broadway, East Providence. All names have been checkedBenvinido Cruz, Galvao, Calu Bana, Rome Monteiro, Janice Tavares, Lutchinha, Zerui Depina, Desiree Fernandes, Jack Darosa, DJ Master J and DJ Brazao will perform, and food will be provided.
Tickets, $20 per event, can be purchased by calling Gwann at 401-743-0873. She can also be reached by email — This email address is being protected from spambots. You need JavaScript enabled to view it.. Donations can also be made at gofundme.com/6ljmac.
This email address is being protected from spambots. You need JavaScript enabled to view it.
On Twitter: @AlishaPina